For the said goal, a global quest is underway to find a rare blood type.
Florida resident Zainab Mughal, 2, is in need of a rare blood type to support her treatment for neuroblastoma. Only the ones who are either of 100 percent Pakistani, Indian or Iranian origin can donate blood to Zainab, otherwise, her body may reject it.
Additional donors are still needed, OneBlood says, as Zainab will need blood transfusions for the foreseeable future.
"We were all crying.", said Zainab's father Raheel Mughal in a video.
The two-year-old from South Florida, Zainab suffers from Neuroblastoma, a cancer that grows from immature nerve cells surrounding the adrenal glands that affects children of five years of age or under.
As the search continues, the little girl's family is already expressing gratitude to all the people who have shown up with a desire to help Zainab in her battle with cancer.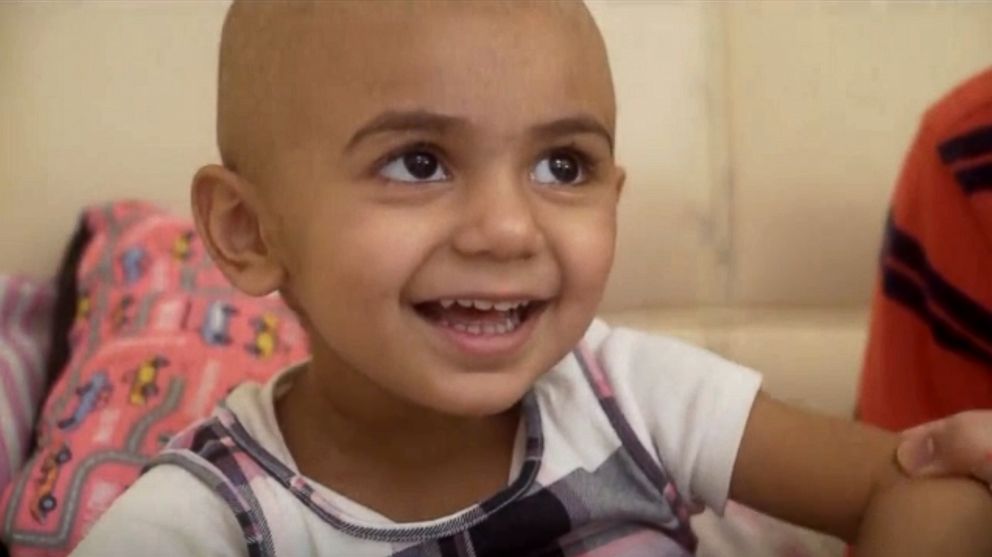 Mughal 2 is missing a common Indian-B antigen meaning she'll need a rare donor who is also missing that antigen
Zainab's blood is extremely rare because she is missing a common antigen that most people carry on their red blood cells. A donor's blood would only be a match for Zainab if they, too, are missing the Indian B antigen, according to OneBlood.
It is described by OneBlood as "some of the rarest blood in the world" - and neither of Zainab's parents were found to be a match.
"The possibility of us finding a compatible donor for this little girl within the right ethnic group we want to screen is less than four percent", Frieda Bright, OneBlood's Reference Laboratory Manager said.
Around 800 children in the USA are diagnosed each year with the disease and most are diagnosed when they are younger than five.
The organization said statistics show the only people who are likely to be a match for her are people of Pakistani, Indian or Iranian descent. Donors also must coordinate with OneBlood, so their sample is tested for compatibility.
OneBlood said it's working closely with other blood centers as well as the American Rare Donor Program, which helps search the globe for donors with rare blood types. "My daughter's life very much depends on the blood, so please donate the blood for my daughter". The hunt has now turned global with OneBlood, a not-for-profit organisation that procures blood and blood products, joining in the search.
More news: Huawei Arrest: Canadian police arrest China tech giant's CFO
More news: United Nations chief says world is 'way off course' on climate change
More news: 'Smoking saw' points to Saudi crown prince's role in Jamal Khashoggi's murder