The jury on Wednesday in the Ben Stokes affray trial at Bristol Crown Court was shown security camera footage of the brawl outside Bristol nightclub Mbargo between the England cricketer and Ryan Ali, Ryan Hale.
He is on trial alongside friends Ryan Ali, 28, and Ryan Hale, 27, who Stokes is alleged to have knocked out during the fracas near the Mbargo nightclub.
When asked about separating Stokes and Ali, Mr Spure told the court: "The individual seemed to be the main aggressor or was progressing forward trying to get to another individual".
"As the group came to my attention, I heard some of what was being said", Stokes said in the written statement.
Stokes told officers: "I said something like "leave it out, you shouldn't be taking the p*** because they're gay".
In his first statement to police, Stokes described how he and England teammate Alex Hales were heading to a casino when they saw "two guys who were obviously gay" being spoken to by "two much larger men".
Mr Cunningham, who has four gold front teeth and tattoos said: "The ginger one offered me £60 and asked me if that would get them in. One of them said something like "shut the f**k up or I'll bottle you".
The court has heard it was Stokes who had struck Ryan Ali, knocking him to the floor.
CCTV images show Stokes and Mr Hales catching up with Ali, Hale, Mr Barry and Mr O'Connor on a nearby street.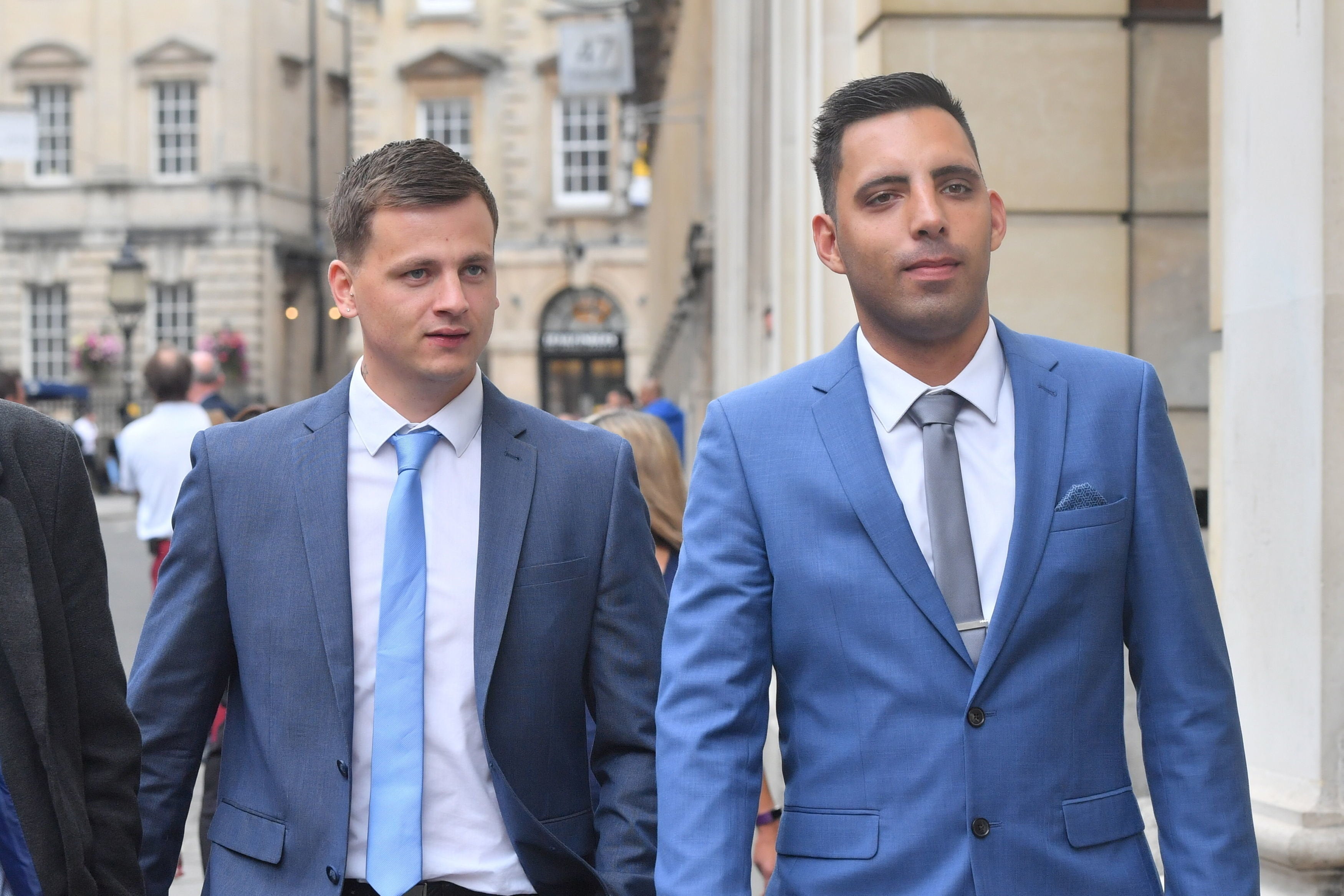 PA Wire PA Images Ryan Ali and Ryan Hale are also accused of affray
Bristol Crown Court heard he was "squaring up" to other men before he was cuffed.
Stokes replied: "Because he was abusing my two friends for being gay".
Ali was taken to Bristol Royal Infirmary by ambulance, with doctors noting that he had suffered a fracture to the medial orbital wall on the left side of his face.
Spure, who works for Avon and Somerset constabulary as a PCSO (police and community support officer), told the court he "saw a group of people fighting" as he made his way home at the end of a night out. He also had a cracked left molar as well as other bruising.
"I grappled with the second guy, in the course of that I can recall hitting him a couple of times".
In a statement, Mr Spure said he had tried to separate Mr Stokes and Mr Ali, with the others continuing their behaviour behind him.
But really you only have to cast your mind back to the final morning at Edgbaston...
Stokes is facing a charge of affray over a violent incident, which took place in the early hours of September 25 outside a club in Bristol.
More news: Twitter is not banning Alex Jones; Jack Dorsey explains why
More news: Blues Set to Break World Record for Courtois Replacement
More news: Dhaka protests slow as Bangladesh mulls death penalty over speeding traffic