Ignoring a request to sit down, he swigged from what appeared to be a small flask and announced: "What I drank was poison".
The Yugoslav army targeted Bosnian Muslims and Croats in a brutal conflict that killed more than 100,000 people.
A Serbian lawyer who has frequently defended suspects at the United Nations war crimes court in the Netherlands told The Associated Press it would be easy to slip poison into the court.
Slobodan Praljak, 72, a former commander in Bosnia's 1992-95 war, drank from a small bottle or glass and yelled "I am not a war criminal" moments after judges at the global criminal tribunal for the former Yugoslavia confirmed his 20-year sentence on appeal on Wednesday.
He then raised a small brown bottle to his lips and tipped its contents into his mouth in full view of the public and cameras which were filming the appeal hearing for the six Bosnian Croat political and military leaders.
Praljak had some of his convictions overturned, but his 20-year sentence stayed the same.
On hearing that his sentence had been upheld, he told the judge, "I have taken poison".
Croatian Prime Minister Andrej Plenkovic offered his condolences to Praljak's family and said the former general's actions reflected the "deep moral injustice" done to him and the five others whose sentences were also upheld by the appeals judges Wednesday.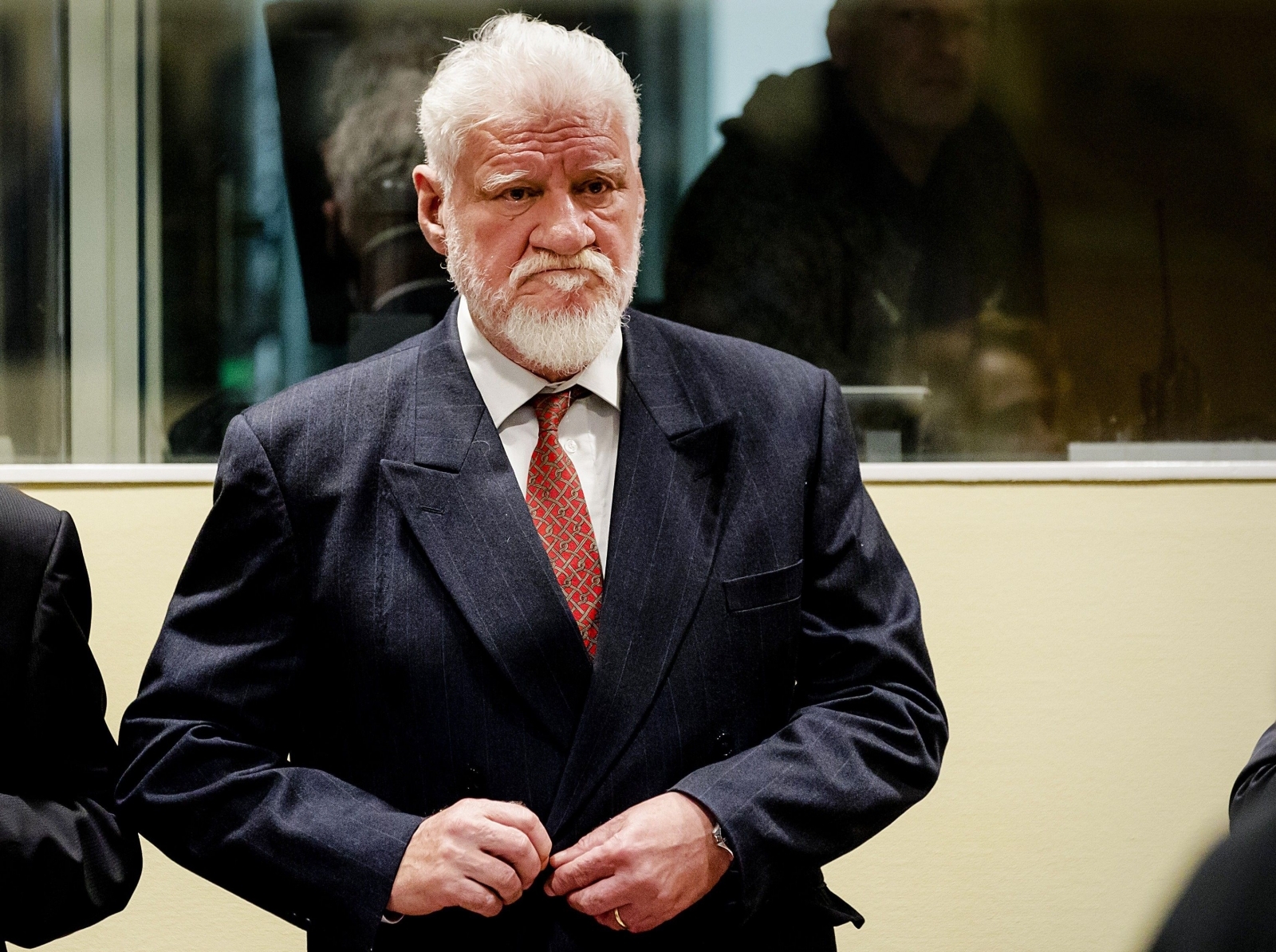 United Nations war crimes defendant claims to drink poison in court
Though allies against the Bosnian Serbs in the 1992-95 war, Bosnian Croats and Muslims also fought each other for a period of 11 months, with Mostar seeing some of the fiercest fighting.
Reporters on the scene said a helicopter could be heard overhead and paramedics with backpacks could be seen entering the chamber of the court.
The appeal judges said all six men, who had been found guilty of taking part in a scheme to remove Bosnian Muslims, "remained convicted of numerous and very serious crimes".
Mr Fila said: "They inspect metal objects, like belts, metal money, shoes, and take away mobile phones".
Last week it convicted former Bosnian Serb commander Ratko Mladic of genocide and other crimes.
The chamber acquitted the defendants on charges of crimes committed against civilians in Mostar.
In statements sure to anger Zagreb, the judges upheld the original trial finding that the men had been part of a joint criminal enterprise whose "ultimate goal was shared" by late Croatian president Franjo Tudjman, and other leaders. The six surrendered with Croatia under pressure to comply with the court in return for joining the European Union.
More news: Explosive Device Defused at Christmas Market in Germany
More news: Ole Miss Gets Hit By NCAA
More news: CME to Begin Trading Bitcoin Futures December 18